Attorney
Profiles
Bernard J. Berkowitz, Esq.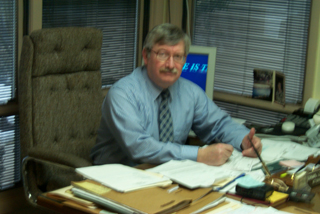 Bernard Berkowitz was admitted to the New Jersey Bar and United States District Court of New Jersey in 1970. In 1979, he was admitted to the United States Supreme Court. He attended college at Rutgers University and law school at Suffolk University Law School. Bernie has served as a municipal court judge in Parsippany, Rockaway Boro, and Netcong Boro. He has also served as the attorney for the Planning Board of Parsippany and has chaired the Board of Adjustment in Parsippany.
Bernie has served on the Board of Directors of Morris County Legal Aid Society and is a member of the Morris County Bar Association. Bernie has and continues to be involved in community affairs in organizations such as: : the Parsippany Child Day Care Center, Parsippany Chamber of Commerce, Parsippany Board of Education, Parsippany Jaycees, and Par-Troy Little League. Currently he serves on the Parsippany Board of Adjustment.